The McMillan challenge of 72 holes of golf in a day.
https://longestdaygolf.macmillan.org.uk/Team/clewereffect
James Hill, Dan Clewer, John Gibbons and Aran Kay have managed to complete the 72 holes in one day challenge for McMillan Charity.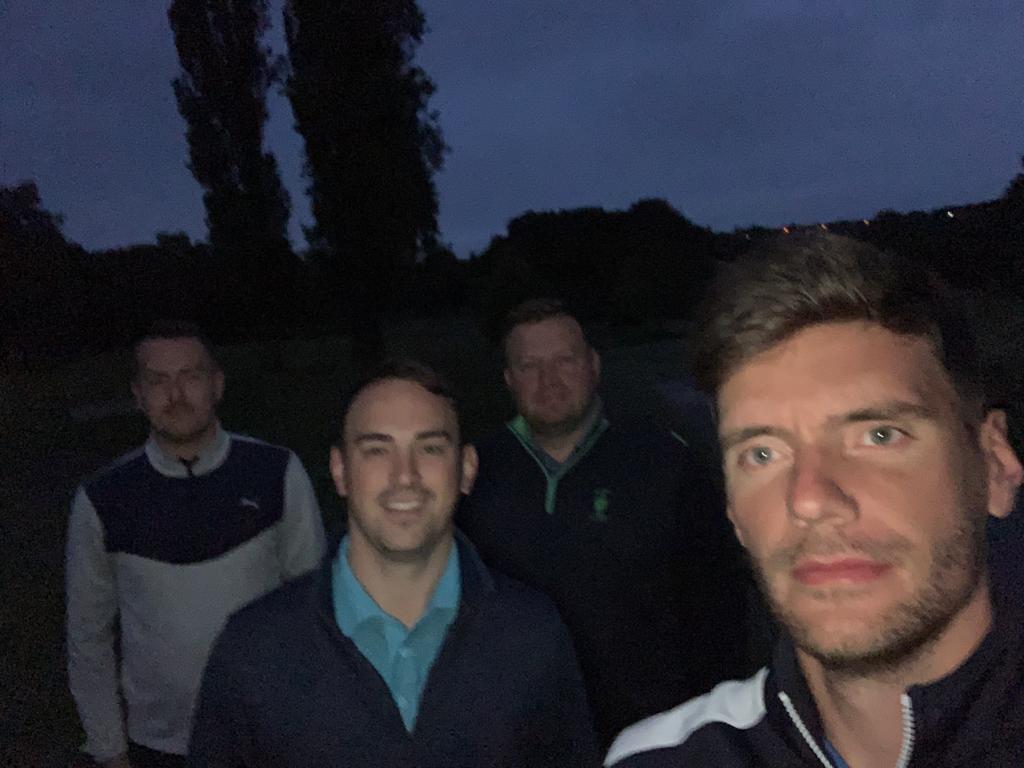 It was a 4am tee off which as the pictures show it was barely light. This made for an interesting first few holes. John Gibbons was the star of the show with 38pts.
We teed off our second at 7:10am which was on time and again this round was won by Mr Gibbons with 40 points and me trailing with 30 points. You can see James on the 12th hole enjoying the golf.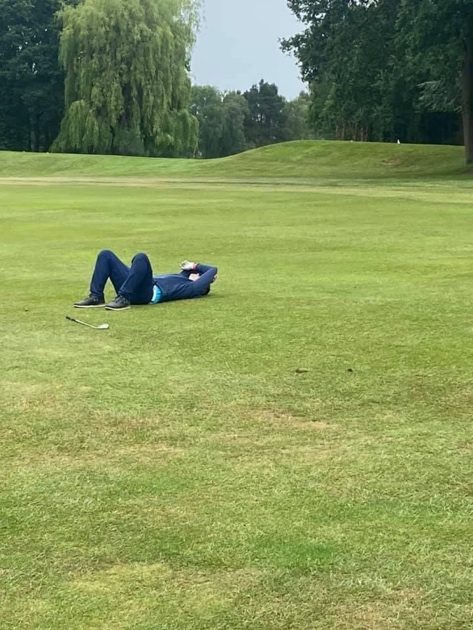 We managed to stay dry for the first 36 holes which was nice however the weather had other plans for us.
The 3rd round which we teed off at 10:15 brought the rain and we proceeded to hide underneath our umbrella for the rest of the morning and afternoon. However that didn't slow John Gibbons from playing spectacular golf, Getting 26 points on the front nine and finish with 42 points, Dan also shot 39 points.
We stopped for lunch at 1:30 after 54 holes which was very generously provided by Pascal. Very greatly appreciated.
Round 4 was very difficult to start moving again. Especially with the weather.
We had some fun by creating a forfeit for the number of blobs we were allowed for the day. However, a gross birdie would remove a blob.
James had a nasty 5 footer on the last hole of the day to avoid the forfeit and managed to hole it!!
We did the challenge for McMillan's because many years ago they did a lot to help James' Nan. The day was a huge success and we have managed to raise £2100 so far for McMillan Charity. I would like to thank everyone at Walmley Golf Club for helping us achieve our aim.
James Hill