Club Champion winner of the Merrifield Cleek - Sam Teather
Congratulation to SAM TEATHER for winning 2019 Club Championship and The Usher Cup.
The Championship was played over two rounds on Saturday 27th July in rain and wind.
Sam had two great rounds of 75 and 73, only 4 over beating runner up Mike Calvert by 1 shot. So close !!.
WELL DONE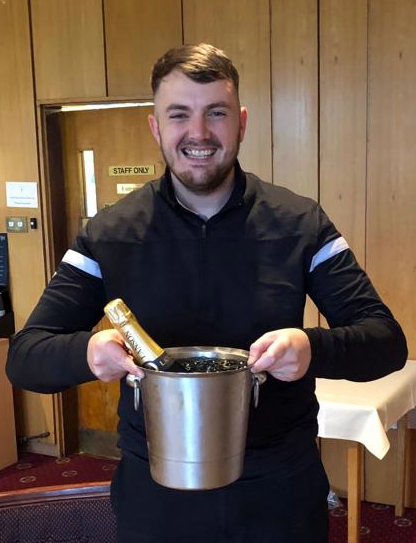 Sam Teather