Lady Captain's Day and High Tea
On a sizzling hot day it was unusual to see umbrellas up in Britain when it's not raining but they were certainly needed to keep some shade for the players.
The Ladies set off after partaking in a small glass of orange juice or prosecco and a piece of string!! The Ladies could use the string anywhere except on the putting green to move their ball to a better situation. So scissors were needed to cut off the length you needed. Mind you, the clever people who kept to the fairway, never got in to bunkers or the rough, came back with their string!! Boring
The half-way house was a welcome site and again more refreshment with Pimms and a light snack. Forget the golf!!
After the golf was finished the ladies sat down to a meal of baked potatoes and then scones, cream and jam. (Oh! and a few more drinks!)
It was a lovely day. Thoroughly enjoyed by all and a big thank you to Lady Captain, Pat Johnson and her family for providing such an interesting Captain's Day.
Golf Results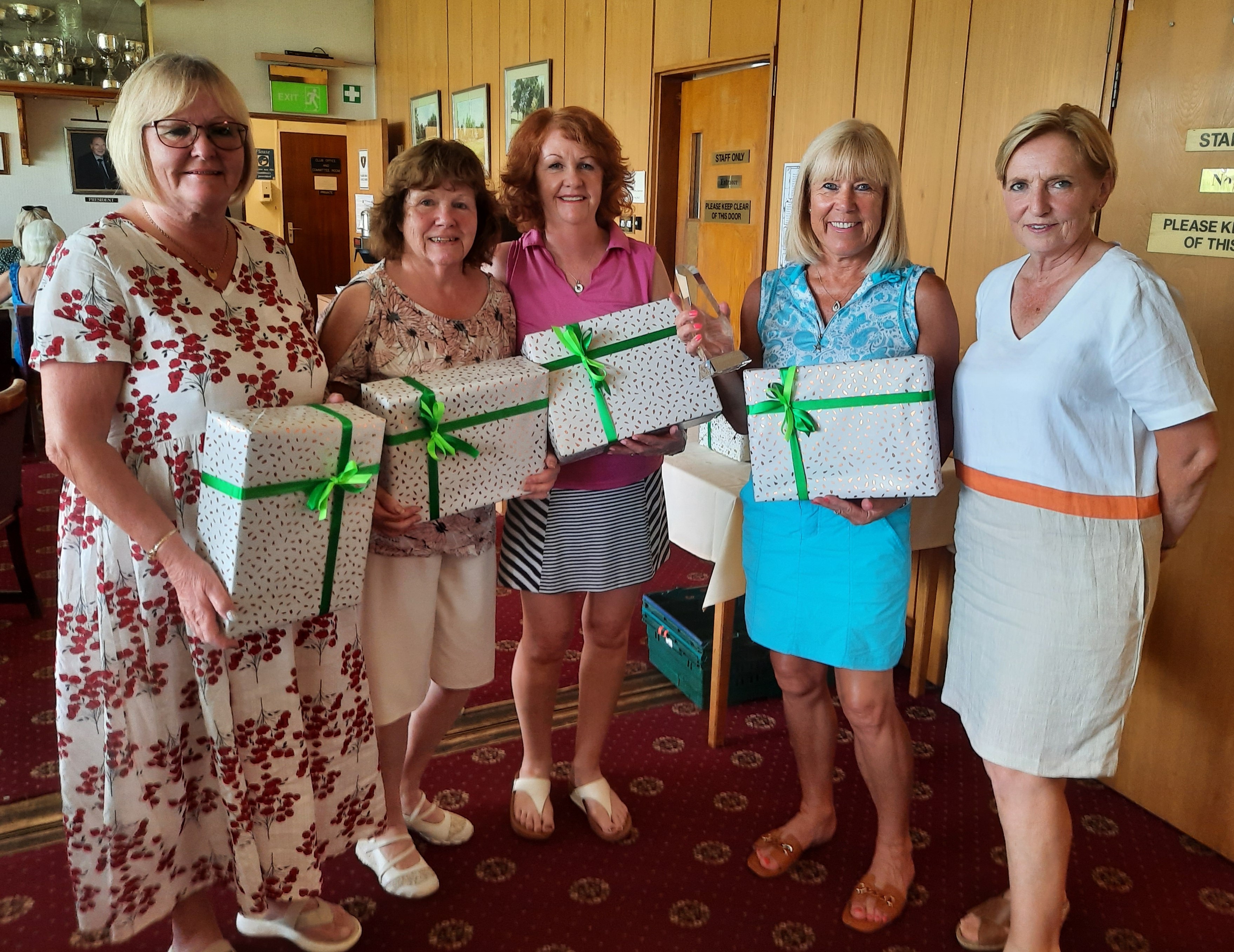 1st Lynda Cornick, Margaret Stevenson, Maxine Greenwood & Karen Thomas, 70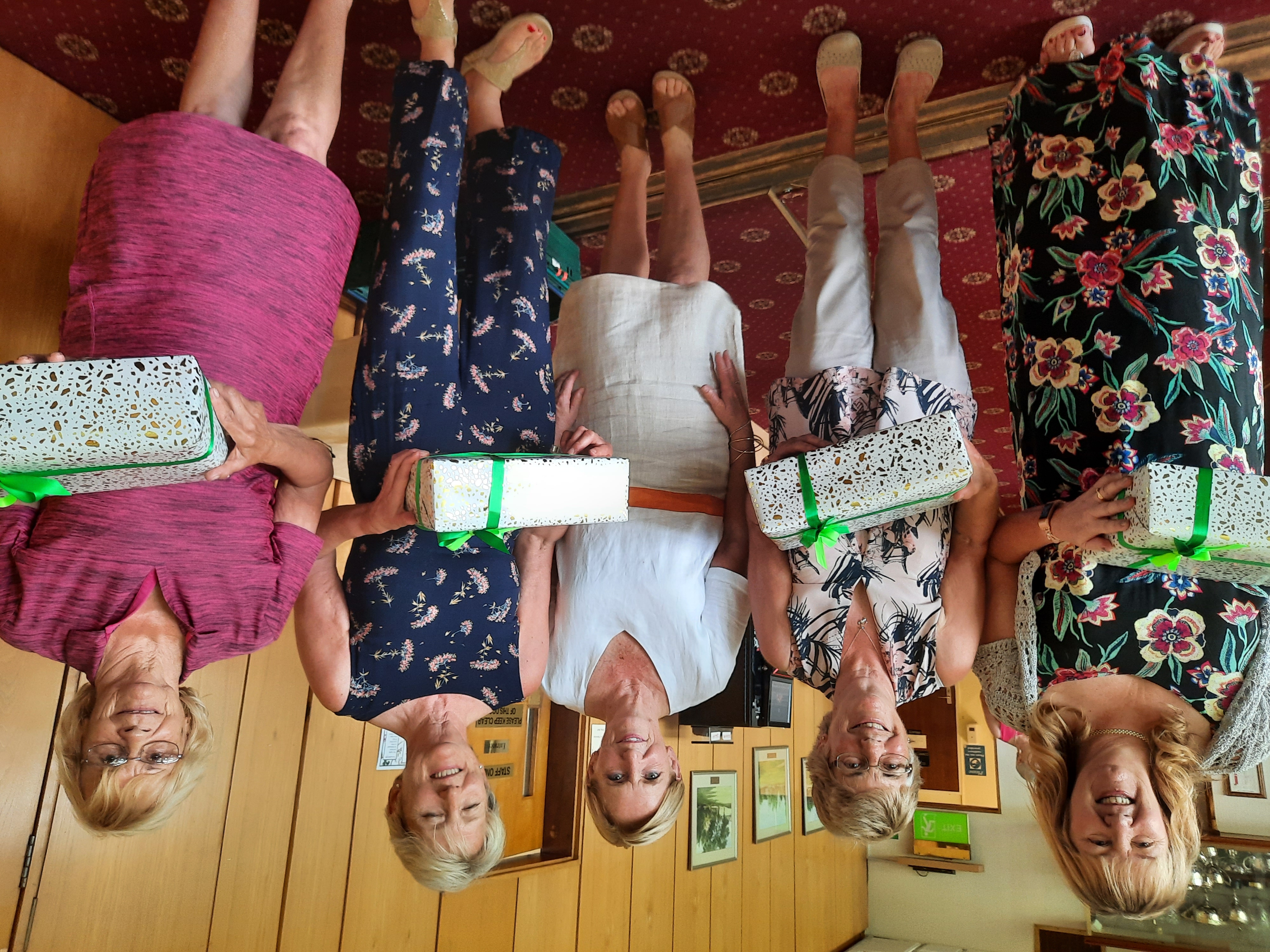 2nd Carol Hayes, Pauline Gibbon , Linda Deeley & Brenda Williams 68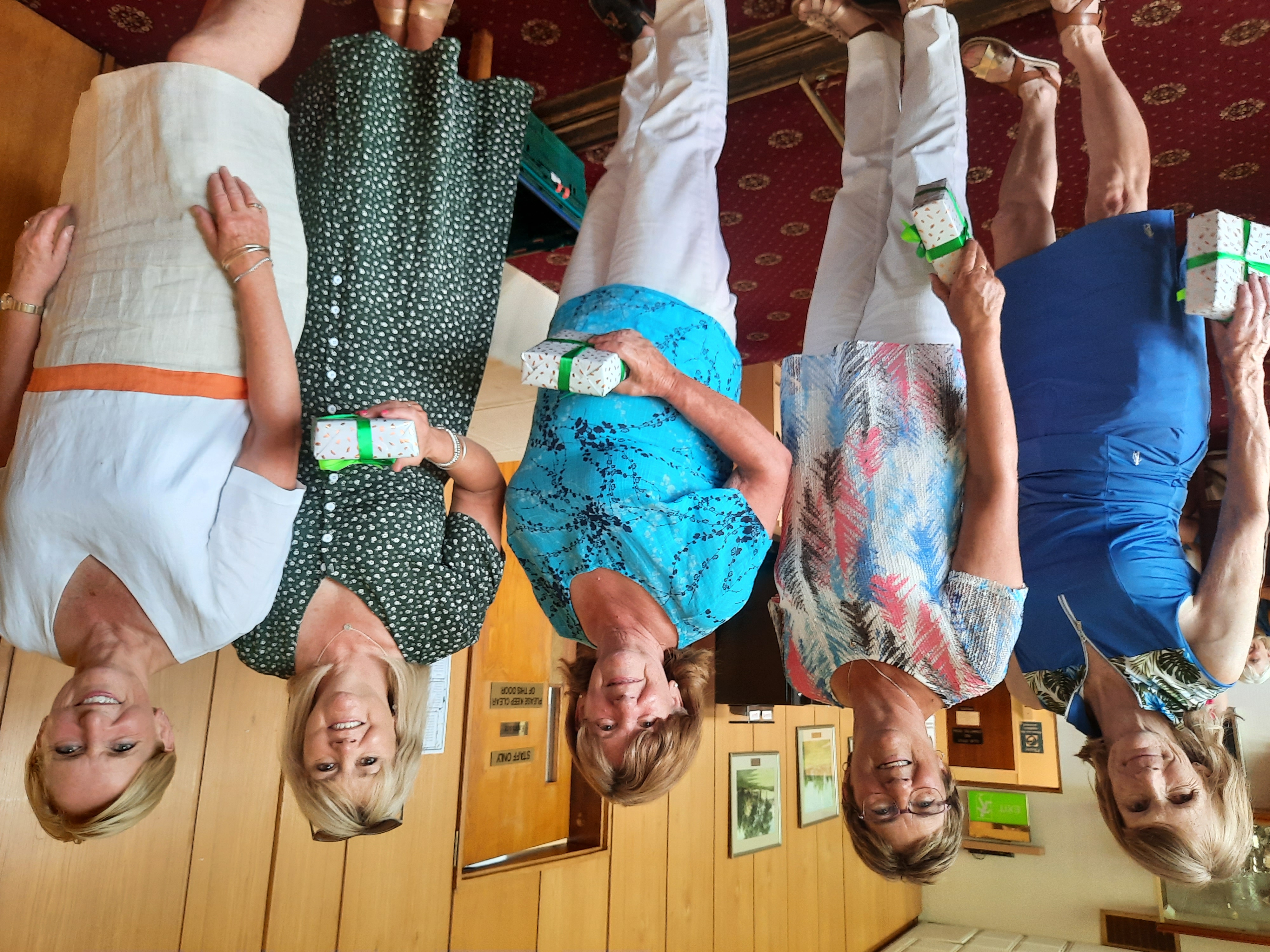 3rd Liz Cunningham, Karen Towell , Linda Bird , & Sally Curry 67