Madam Captain's Charity raises fantastic amount.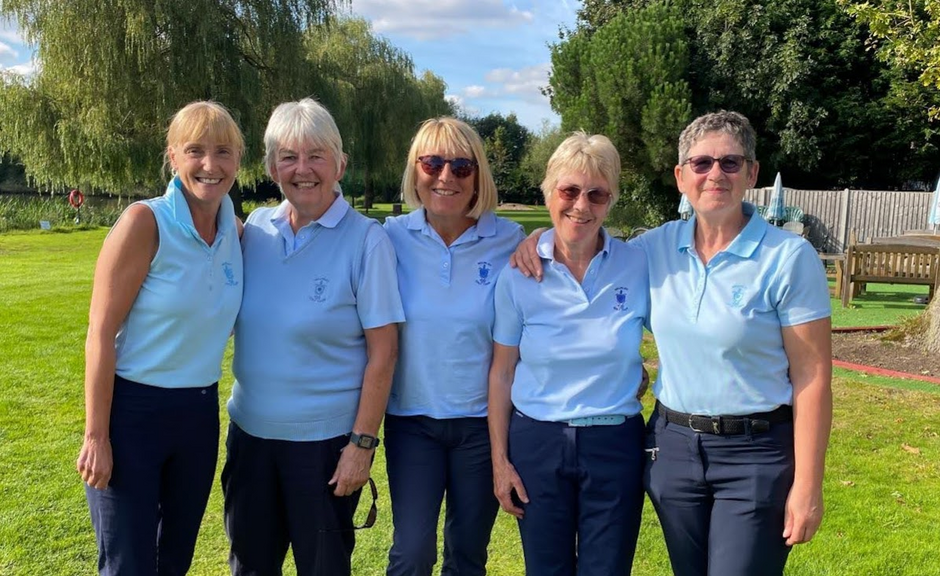 Chris Lees, Gill Ball, Madam captain, Jo Boyes, Jean Campbell
As is tradition, one of the first events in the Ladies calendar is the New Year's 9 Hole Competition & Lunch, culminating with Lady Captain presenting cheques to her charities of choice.
This year Lady Captain, Pat Johnson, chose to support Jaffray Care, and the Club Refurbishment Fund.
Jaffray Care is a local charity which survives mainly from charitable donations. They offer care and support for adults who need a little extra help because of their complex health care needs, physical disabilities, mental health, or require palliative care. They are as lifeline to the local community. Jean Campbell (our Competitions Secretary) has first-hand knowledge of how much their services are needed and much appreciated by all who are lucky enough to be able to use them.
Their Financial Director, Mr Chris Lees, attended our luncheon and we were delighted to present him with a cheque for £10,046 and10p. He was truly overwhelmed and thanked all the ladies present for their generosity. The money will go towards funding a Community Coffee Shop which residents of Jaffray Care will help staff. This will give residents another string to their bow and encourage them to mix with the local community.
The Second charity, namely the Club Refurbishment Fund, also received a cheque for the sum of £2,276 and 97p to help fund facilities for children and the disabled.
This year the Ladies section raised a phenomenal sum of £12,323.07
Throughout the year the Ladies have organised various Charity Events and the ladies section at Walmley are always there, ready to lend a helping hand. Whether it be the running of the competition on the day, organising and donating gifts for the raffle, baking cakes, and serving tea, coffee (and sometimes alcoholic beverages) in the halfway house. There are always willing volunteers and those volunteers are the backbone of any Charity Fundraising event.
Lady Captain would like to thank every Walmley member (and their guests) for their huge support and generosity in supporting our Charity events throughout the year