please click on the link above
please click on the link above
On Friday 26th July the Walmley Mixed Seniors travelled to Burton Golf Club for the inaugural Away Day. It was a very successful Day and I'm sure it will be repeated.
Below are some of the photos from that day.
please click on the link above

Following on from WGC Seniors defeat away to Sutton GC last week we suffered our 4th defeat of the season away to Shirley GC. The score was 4 to 2. The Shirley course was set up superbly, and our hosts were most generous. As we have shown all season the team spirit in the Walmley squad is second to none. So we regroup and head off to Walsall next week.
Still undefeated at Fortress Walmley
please click on the link above
​
Walmley GC Seniors suffered only their third defeat of the inter club season 3.5 to 2.5. It was a glorious day played in the true spirit of Seniors golf.
Every time we play an away match brings home to us just what a fabulous course Walmley is.
We are still unbeaten at home.


please click on the link above
WGC Seniors recorded their second successive 4 and 2 victory with a convincing win over Moor Hall this week. Last week they recorded the same score when they defeated Olton GC at home. Well done chaps now for Sutton GC Seniors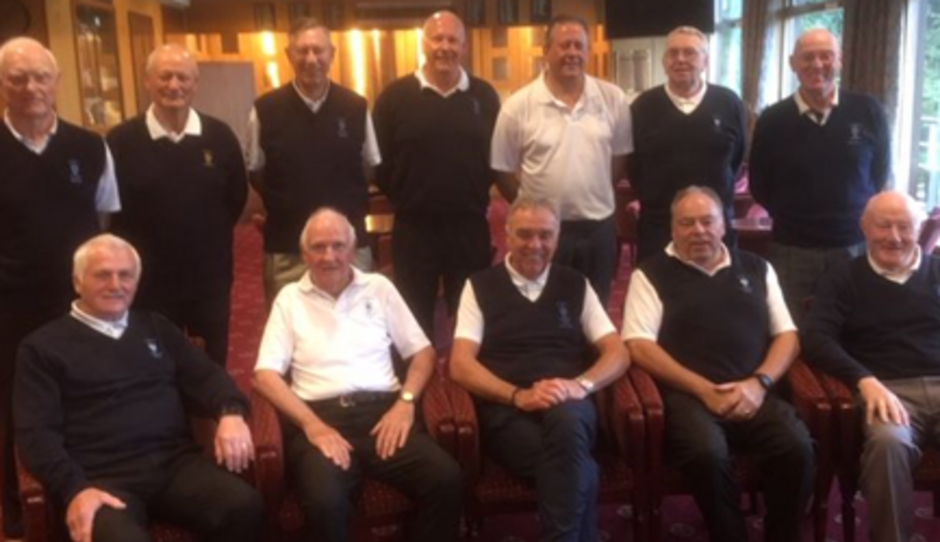 please click on the link above
please click on the link above
Boy oh boy. These Seniors know how to enjoy themsleves!!
please click on the link above
Walmley Seniors played host to Sutton GC Seniors today under the Captaincy of Seniors Vice Captain Andy Gibbins.
They recorded another win with a 4.5 to 1.5 victory. Well done Andy and the team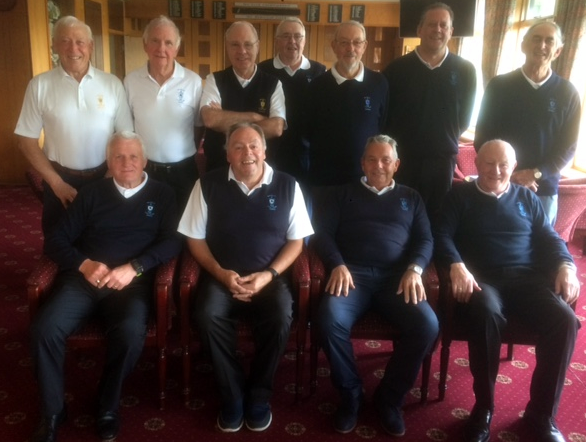 please click on the link above
Seniors' first away win
WGC Seniors played at Handsworth GC on Wednesday 15th May and recorded their first away victory of the season 3.5 to 2.5
The match hung in the balance with both teams on 2.5 after 5 matches. The final pairing of Roger Rees, and making his away match debut Ian McPhillips, swung the match in Walmley's favour with a 3 and 2 victory
Well done Walmley Seniors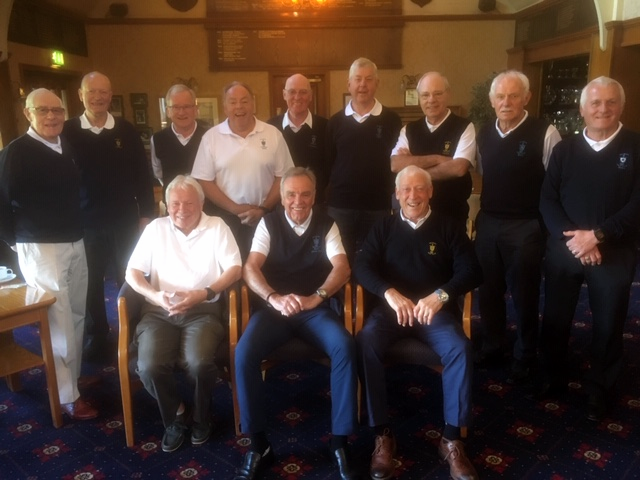 please click on the link above
Friday 3rd May Seniors' match away to Great Barr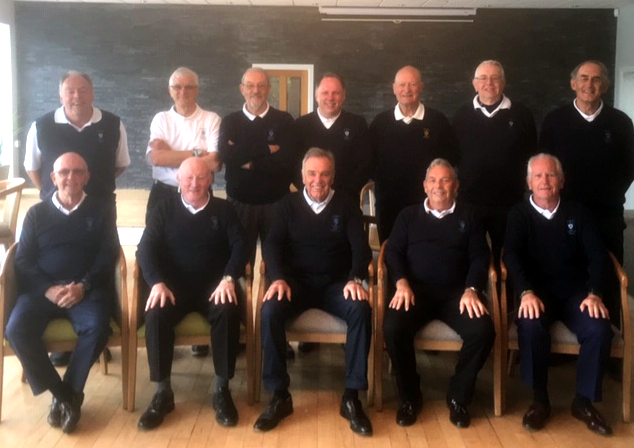 Well it wasn't the result any of us wanted but we succumbed to only our second defeat of the season in style and good grace
We got off to a bad start hanging around waiting for Great Barr to assemble enough players to give us a game, they were late on to the first tee by 10 minutes and it went downhill for us from there.
However the true spirit of what WGC Seniors is all about took place in the match between our Vice Captain Andy Gibbins and new boy Dave Hampton, they stood on the 18th tee all square playing against a lone player from Great Barr, Andy had a shot going up the 18th and he and Dave offered their opponent a gentleman's half.
Well done lads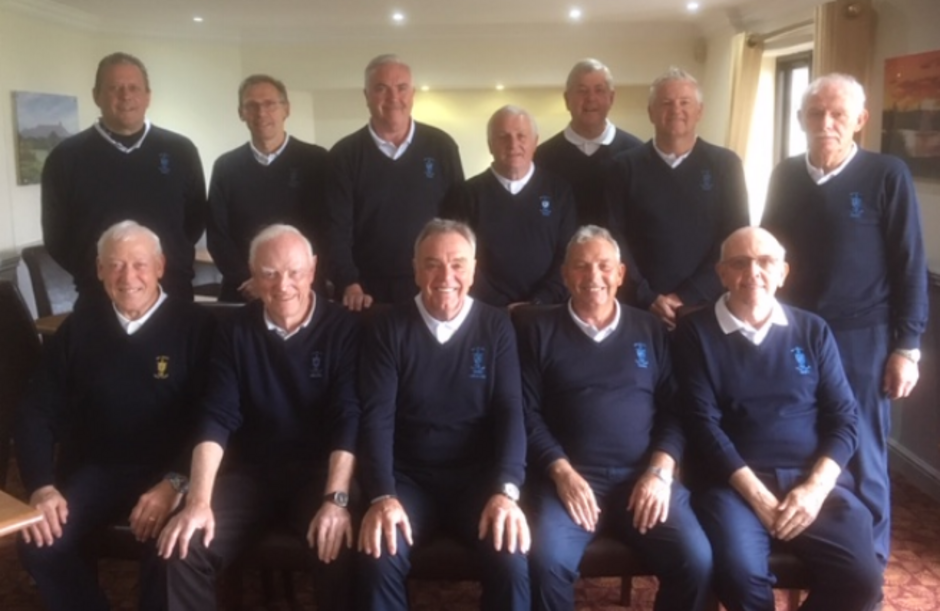 ​


The match was played at Aston Wood WGC Seniors were down 3 and 2 with everything hanging on the final four ball
The pairing of Seniors inter-club debutant John Madden and seniors Secretary Dave Wood proved to be a masterstroke by seniors team selection man Malcolm Elder with John and Dave winning 2 up
So a well deserved half and the WGC Seniors came away very happy
6 matches played, 2 wins 3 halves 1 loss
The next match is away to Great Barr Seniors on Friday 3rd May
Thanks as always for you suppor


please click on the link above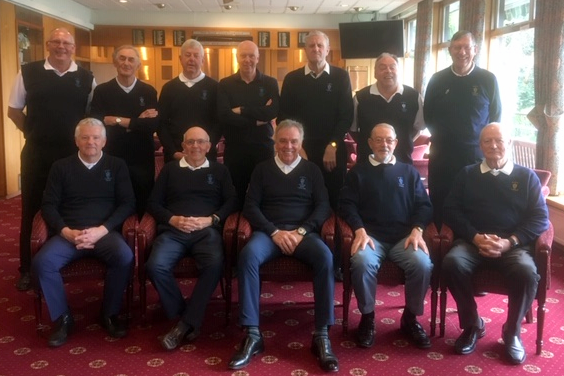 Well done to the Seniors team on their 4 and 2 victory over Walsall Seniors. it's always nice to achieve a win but we did it with style and good grace
I thought the team spirit today was excellent and the atmosphere in the club house was most convivial
A big thank you as always to Jamie and his team for having the course looking so good and playing so well, Jamie please pass our thanks on to your team
Pascal thanks to you and your team for a superb lunch
With the course and catering we have it makes you proud to be a member of WGC, I know the Walsall team were most impressed on both fronts.
John Parker (Captain)
please click on the link above
please click on the link above
please click on the link above




please click on the link above


please click on the link above
The Seniors and partners were out in force on Wednesday evening, at the Shaban Indian restaurant in Boldmere
There was a stunning turnout of 27 sitting down for a curry, following by a few more beers in a local Craft Ales House
please click on the link above
please click on the link above
please click on the link above
please click on the link above


Senior Men's Supper, held on 12th February.

We filled two tables, had a perfect evening with a couple beers, good food, great company all at an excellent price of two courses for £10.
Unfortunately, John Fitzsimons was unable to attend due to injury, he was missed, hopefully he will be OK.


Please click the link above
Senior's News Letter​​ No 6
Please click on the Link below. I have tried to add the news letter as an open page but the standard was very poor. So have added it as a file.
"On a wintry evening 36 seniors wives and friends got together for the first mixed supper of the year.
I would like to thank all those that attended for supporting the event".


​
Members Evening
There were two tables of Senior section members and a great time was had by all!
No trophy winners on our tables but Allan Jones won the Seniors drinking competition!!!!
​




Senior trophy winners of 2018
​
​
​​
Seniors' Away Day 2018
please click on the link above